Helping voters make informed choices at the polls was the goal of The Topeka Capital-Journal's 2016 election voter guide. I created this landing page to feature Q&As, photos and video interviews with each candidate, as well as the latest election news, and the Facebook pages of the Statehouse reporters.
---
The Topeka Capital-Journal holds the "Best of Topeka" awards every year to recognize the city's best businesses as determined by the public. In 2016, I created a landing page to be the home for all the information related to the event. It features an embedded magazine, stories and slideshows featuring the winners, and a submission form seeking feedback about the event and project.
---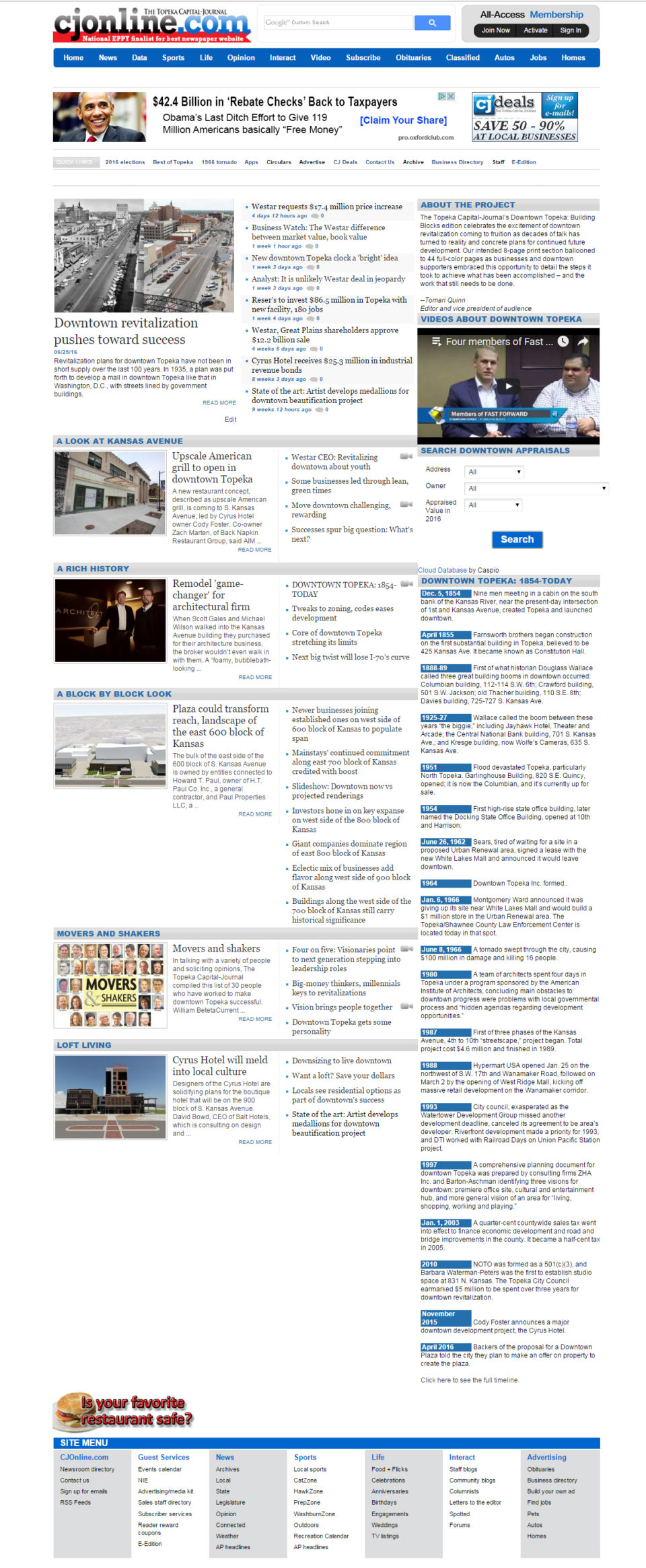 In June of 2016, The Topeka Capital-Journal published "Downtown Topeka: Building Blocks" edition to celebrate the excitement around the downtown revitalization efforts. I was given the challenge of creating a landing page to show off the 27 stories written by business reporter Morgan Chilson, as well as a slideshow, a searchable database and a timeline.